How does it work? It's simple

We have four different sized Mystery Sweet Packs available with or without drinks, or just drinks. Details on each Mystery Sweet Pack can be found below.
Once you find one you want, click add to cart and checkout.
We make and send your Sweet Pack
Our American candy experts will fill your Sweet Pack with all your treats. We aim to have it fulfilled and shipped within 3 working days of your order, depends how busy we are.
You enjoy your Sweet Pack
Your Sweet Pack will be shipped out each month from your purchase. It will take 1-3 working days to be with you.

Mystery Sweet Packs With Drinks
Mystery Sweet Packs with Drinks Subscriptions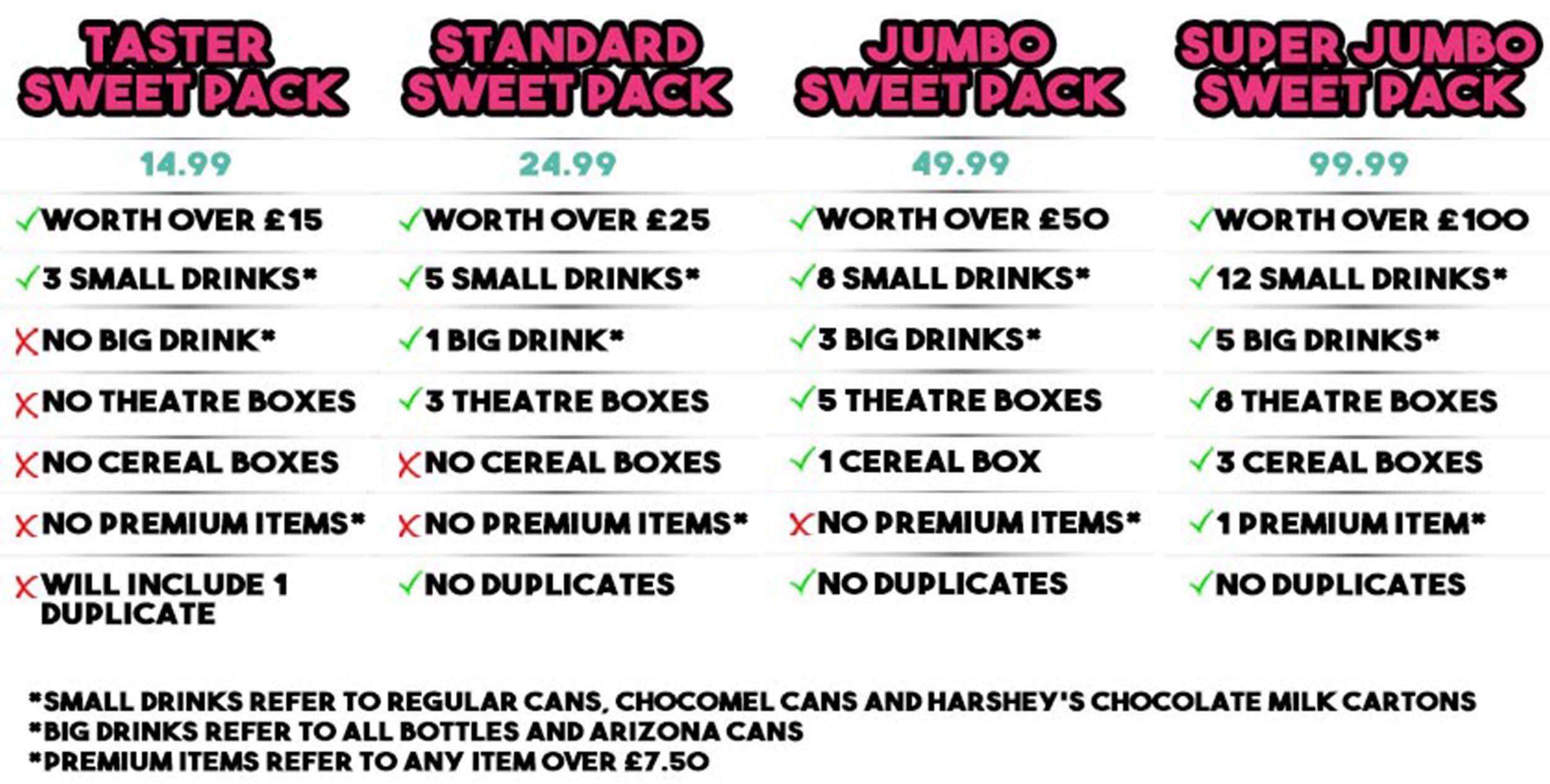 Mystery Sweet Packs with No Drinks Subscriptions

Mystery Sweet Packs with Just Drinks Subscriptions
Liquid error: product form must be given a product
Liquid error: product form must be given a product
Mystery Sweet Packs With Drinks
Mystery Sweet Packs Without Drinks